User talk:Meganew
From Uncyclopedia, the content-free encyclopedia
Hey everyone! I have a few basic rules on my talk page.
No flamewars. No insulting. No vote whoring.
Archive 1/Archive 2/Archive 3/Archive 4
--Revolutionary, Anti-Bensonist, and TYATU Boss Uncyclopedian Meganew (Chat) (Care for a peek at my work?) (SUCK IT, FROGGY!) 21:51, February 3, 2011 (UTC)
edit
Meganew, it's time
Time to uncancel The Young And The Uncyclopedians! I believe that it had been cancelled for too long enough.
|Si Plebius Dato' (Sir) Joe ang Pinoy CUN|IC Kill
| 04:42, December 12, 2012 (UTC)
edit
Hi, Mega!
If you're still around and you want to write an UnSignpost piece (just one article, not the whole thing--unless you want to!), now's the time. Arise, Comrade, your Country is calling! ~ BB ~ (T)
~ Tue, Dec 25 '12 23:36 (UTC)
edit
You should come back
We need more pregnancy content on the wiki. --Mn-z 19:31, January 11, 2013 (UTC)
edit
Three votes
I can has three votes. →A (Fallen Reich)15:55 22 January 2013
Aloha. Don't take it to heart. Seriously, it's a fairly empty honour coupled with a truckload of burden. If you want to be an admin then go around and undo crappy edits, nominate stuff for VFD/VFH/BP, and stick a sign on your head saying "abuse me". The occasional opportunity to ban someone doesn't balance out the crap you get for it. I have as much likelihood of becoming an admin as I do of becoming the POTUS, but I'm not complaining about it. I'm just waiting until the month is over, and continuing to do everything the exact same way I have been.
Having said that, you should actually start trying to write stuff. It won't help you become an admin - quite the opposite - but it'll mean you have a higher value to the site.                                • Puppy's talk page • 10:13 29 Jan
edit
UnSignpost
You have posted an article for UnSignpost recently but I cannot accept it as it has red links. Please fix this problem and give me some information behind your article. Sir ScottPat
UnS CUN VFH (talk) 16:30, April 11, 2013 (UTC)
Here is the article. Sorry I didn't explain but UnSignpost is under new management because of a journalist hacking phone scandal so I have been put in charge. I'm a bit of a noob so your article may have already been featured in UnSignpost and the article might not even be yours but it was signed by your name:
edit
UnSignpost article(both sites): the Cold War update
The Cold War Update
by Meganew
Well, ladies and gentlemen... It has begun. For those of you who don't know, the great internet humor wiki known across the world as Uncyclopedia has officially split. While there are those who remain loyal to the original(now Wikia-owned) Uncyc, others have left and formulated a site of their own, "Free Uncyclopedia," if you will. Every Saturday, starting this week, I will give an update at User:Meganew/Uncyc Cold War on the current situation, sharing details with the populaces of both sites on any updates pertaining to the current split. Post on that page's talk page if you wish to give your input as a Wikia Uncycer or a Free Uncycer.
Some of you may wish to know how this started... It all goes back a very long time ago, when a man named Chronarion sold the original Uncyclopedia(uncyclopedia.org) to Wikia, the company originally created by Jimbo Wales as a hub of wikis for various specific subjects. Over the years, Wikia did a great many things to Uncyclopedia, including domain name updates, restrictions on hardline levels of satire, and most notable of all, the censoring of all unclad racks on the entire site. The final spark was(according to Frosty, one of the Free Uncyc leaders, a heavy demand over adding a North America-only suicide prevention hotline to the suicide page. Regardless of the circumstances, members were tired of Wikia, and as such left the site to formulate their own variant.
A primary difficulty for years was the fact that there was no original domain name that a new Uncyclopedia could be built on. Uncyclopedia.org was in Wikia's hands, after all. Incapable of simply leaving, a domain name ([en.uncyclopedia.co]) was eventually found, and the move was made by the majority of writers and the like. The inevitable struggle between these two wikis will prove to be most interesting to watch as it plays out.
Until next week, keep on trucking!
Meganew, Reporter
Please get back to me on that thanks. Sir ScottPat
UnS CUN VFH (talk) 13:20, April 14, 2013 (UTC)
edit
Aimsplode "deleting every shred of personal information pertaining to him"
It is a shame that I have to decide in favor of Aimsplode or of you, and you'll notice that your ban is of the token two-hour variety. But you are not to manage someone else's user page and talk page to impose your will on that user; moreover, the information had not been "deleted" if you could get it back out of the history, had it? Spıke Ѧ 19:32 9-May-13
edit
Potential Adoptee
Hey Meganew, I heard you are looking for an adoptee. I just made an account today after reading some articles. Right now I'm sooooo lost. It would be great if you could help me out. I really have no idea what I'm doing especially this messaging thing. I think I read that the message goes on the bottom but I still have no idea if I doing this right... Anyway I'm looking forward to your reply!Dr. Medicine (talk) 02:47, October 23, 2013 (UTC)
I am sorry to delete the Forum you opened, but we are trying not to let this website be used as a springboard for either real or hoax Jihads against any other website (as what is hoax to us often becomes real to others). Let's just "do our stuff," as it says at the top of the Barack Obama article. Spıke Ѧ 17:59 8-Sep-14
I will try this once again slowly, "dude." We are here for your original comedy creations — not as a springboard to prank other websites, or to prank this website, for that matter. Spıke Ѧ 20:21 8-Sep-14
Meganew: Your "guarantee" is worthless, as you already have an excuse that you only mean it "as a fun thing," an excuse to be used after it blossoms into an un-fun thing — for instance, when another Uncyclopedian (see above) uses it to reprise her mistreatment at another website. We will douse Forums that suck Uncyclopedians into drama, or at least divert effort from creating funny content, without waiting for the drama to actually occur. Spıke Ѧ 13:16 9-Sep-14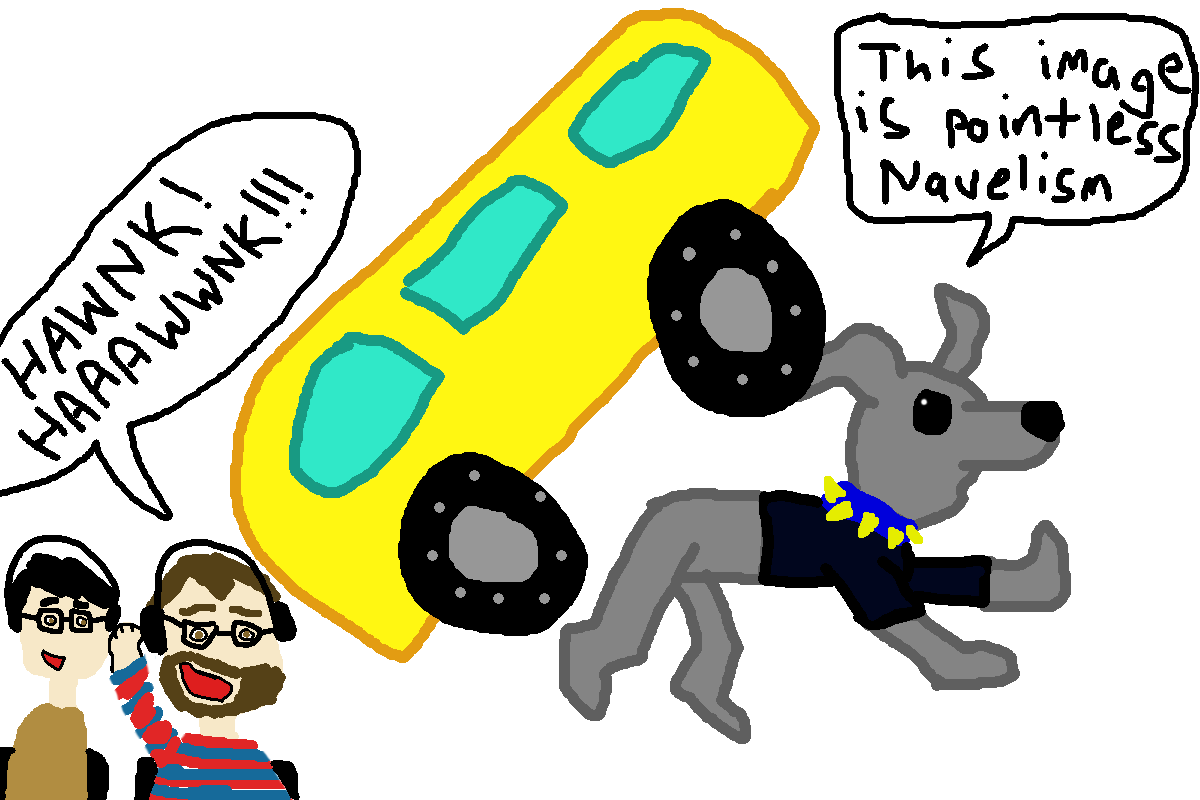 edit
Hi, so...
Hullo, I'm flowertyra, and I'm one of those so-called n00bs. I am here to answer your call for the A-A-N (Adopt a n00b) thing. If you want to talk to me, feel free to go to my discussion page.
Thanks for taking the time to read this! =D --Flowertyra (talk) 00:30, November 6, 2014 (UTC)
edit
Continuing
Yes, I'm still interested. Teach me the ways of the Uncyclopedia! XD --Flowertyra (talk) 17:45, November 10, 2014 (UTC)
Please check forum. If you have an account at Wikia and Uncyclopedia but with different email addresses for confirmation of edits/changes, please change it so they are the same. --
RomArtus*Imperator ITRA (Orate) ® 22:36, June 1, 2015 (UTC)